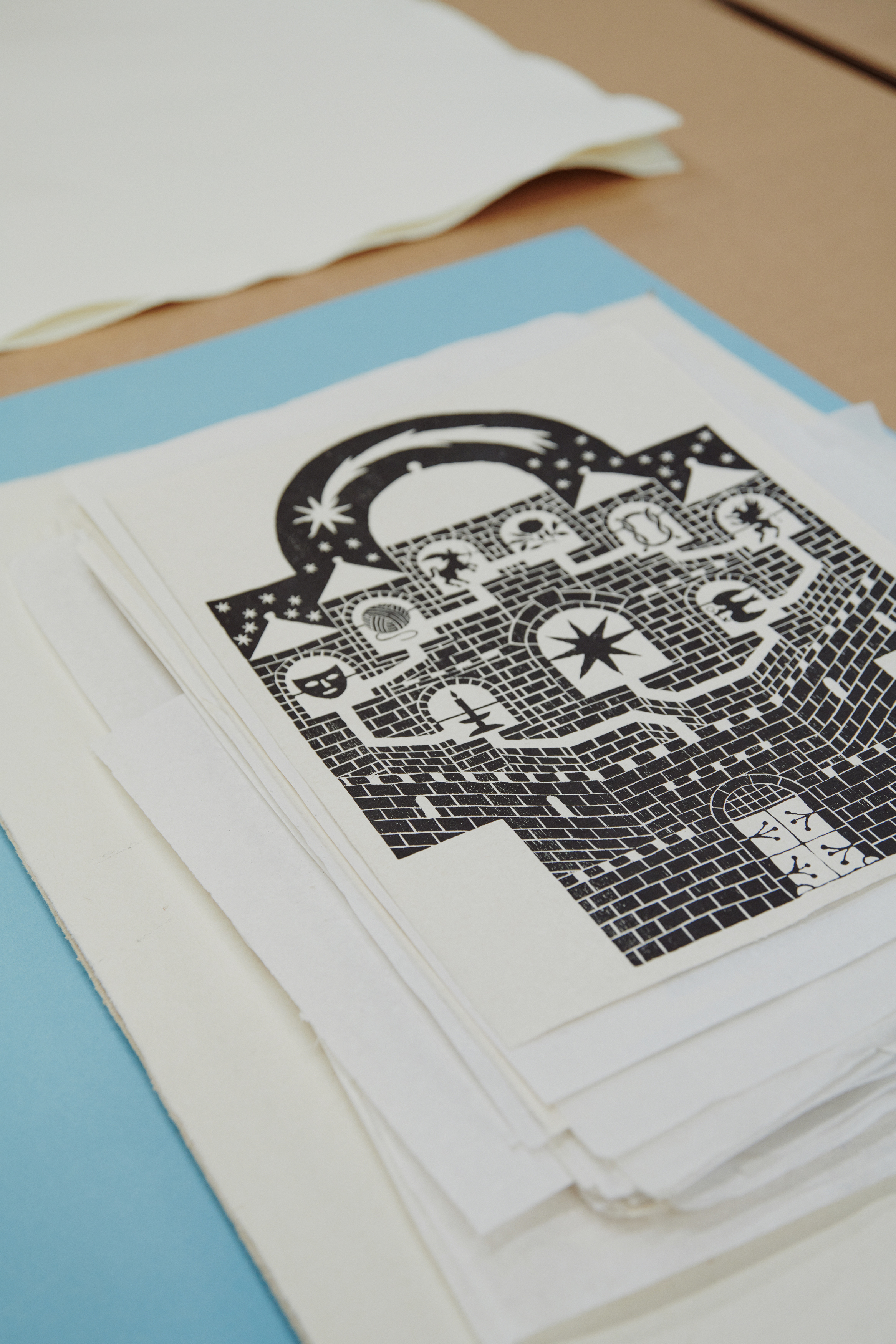 IN PRINT
November 8-19, 2021 at BORCH Editions

Exhibiting artists:
Adele Rannes (DK), Anna Stahn (DK), Nicky Sparre-Ulrich (DK) & Albin Werle (SE).

Exhibition between exhibition
Placing emerging into the established
Master printers
Emerging artists
Experimenting with experience
What comes after a residency?

Pro tempore.art exists to build a bridge between the emerging and the established, facilitate meetings and put a spotlight on the young artists' career.

In Print is the result of a residency and matchmaking between BORCH Editions' Master Printers and four emerging artists facilitated by pro tempore.art:
Adele Rannes and master printer Tom Jennions, Nicky Sparre-Ulrich and master printer Mette Ulstrup, Anna Stahn and master printer Julie Dam, and Albin Werle and master printer Niels Borch Jensen. Being paired in the fall of 2020, all artists had a year to prepare for a one-week long residency at BORCH Editions.

The artists were chosen from the perspective that printmaking is an essential part of their practice and that their works reflect the vast range of expressions this medium can have.

Adele's practice unfolds exclusively through cobber printing, while Anna Stahn's practice switches back and forth between printmaking, sculpting and writing. Nicky Sparre-Ulrich works with both painting and printmaking. Only Albin Werle has no formal experience with printmaking yet all his works are almost like preparations for prints.

All artists have tried new techniques and materials, from aquantint, drypoint, etching and woodcut, to chine collé, which turned this residency into a true learning space and exchange of energy. The master printers passed on knowledge that they've acquired over decades, and the artist brought new perspectives and energy to the table. This meeting across experiences was therefore a very special gap in the otherwise busy calendars of the BORCH team, who normally work with artists such as Tacita Dean, Julie Mehretu, Per Kirkeby, Tal R.

As a trace of the exhibition, In Print will live on as an "exhibition poster", created by pro temp's own artist Julie Koldby. She confront the idea of the typical exhibition poster, which often is an unlimited inkjet poster by making a limited edition of 11 prints. Through the period of the residency Koldby has explored the printmaking techniques of photogravure, spit bit aquatint, sugar lift aquatint and drypoint in collaboration with the master printers in the workshop. The edition was released on the opening day; November 19.

We thank everyone involved in this curatorial experiment.





Pricelist ︎

Please contact info@pro-tempore.art for any inquiries.

Photos: Niklas Adrian Vindelev